×
Note:
Registration deadline extended to 10th November
Antarnaad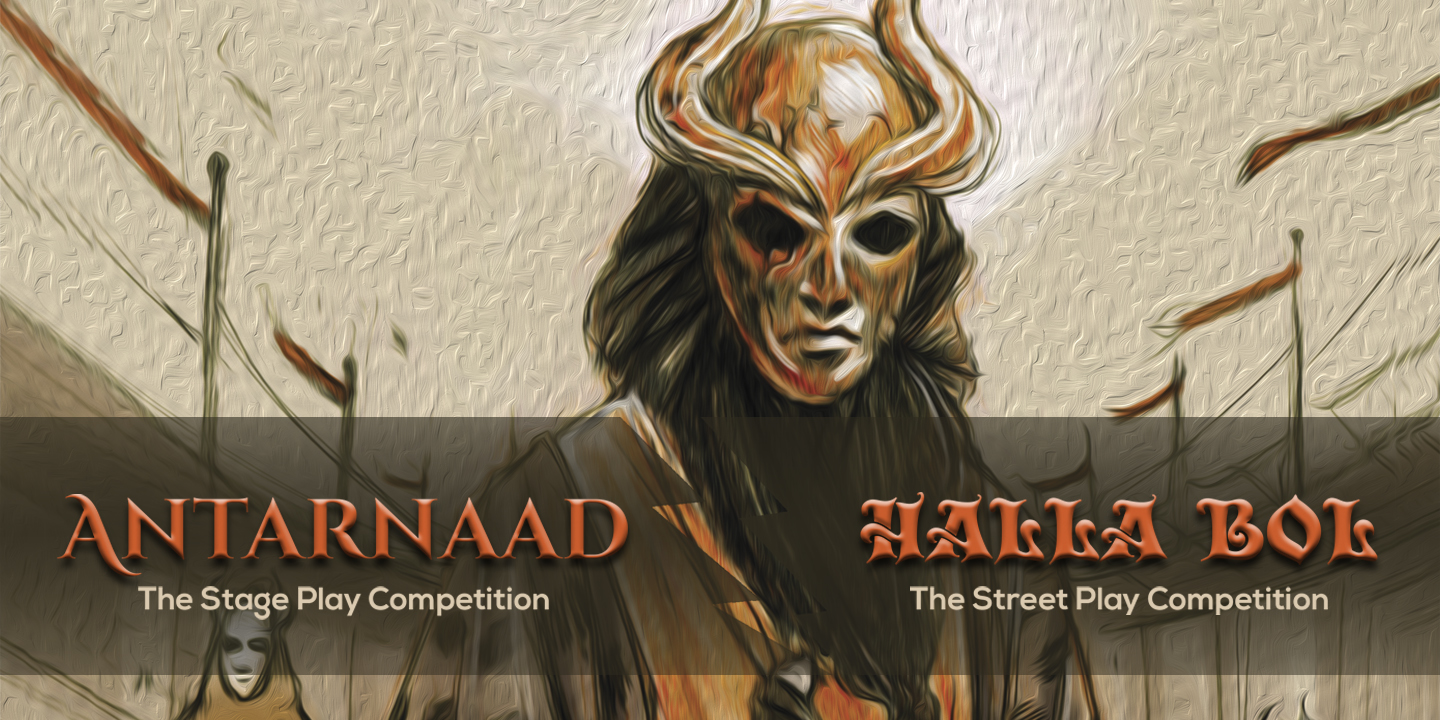 "The stage is not merely the meeting place of all the arts, but is also the return of art to life." - Oscar Wilde
If your words can dig deeper than swords, if your gestures can win numerous hearts, IIM Lucknow's Manfest-Varchasva presents to you Antarnaad, a canvas where your dreams come true. The stage is set and the theatre beckons you with open arms to immerse your audience in emotions and drama. Put your thespian flairs to test with some of the best talents in the country and emerge victorious, as a true master of words and actions. Join this acting extravaganza and let your soul blend in with your act as you sway the masses with your performance.
Terms and Conditions
Cash prize
Rs. 30,000
Team size


(10 to 18)
Timelines
Registration deadline: 10th November 2017
Preliminary round: 10th November 2017
Contacts
Pulkit: (+91) 915 800 5250
Rezul: (+91) 805 425 4180
Sanket: (+91) 889 826 0647