×
Note:
Registration deadline extended to 10th November
Joust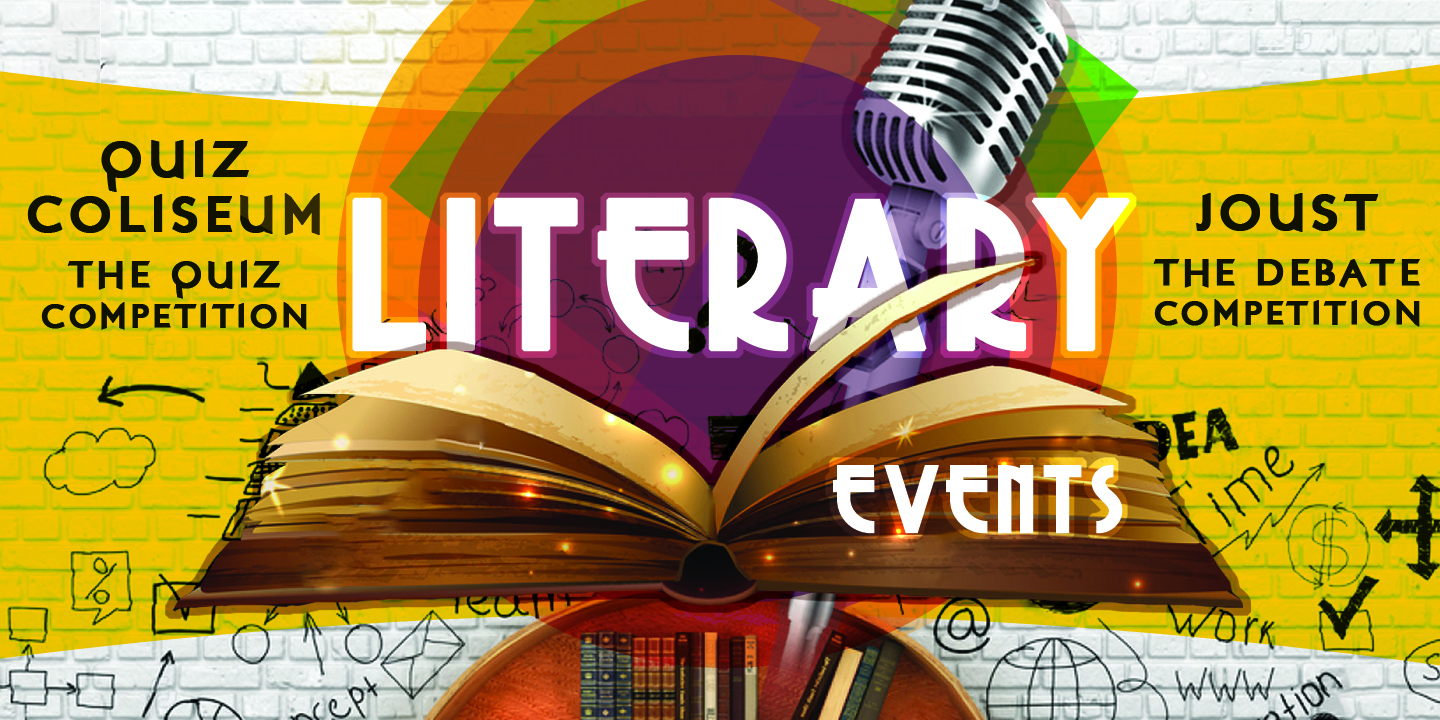 "It's the mark of an educated mind to be able to entertain a thought without accepting it" – Aristotle
Manfest-Varchasva welcomes you to The Joust, the ultimate war of words, ideas and charisma. Use your words as the weapon to brave your opponent while instigating fire among the audience. Let go of your inhibitions and join the league of the phenomenal orators who have moved masses and changed the world for better. Seize this chance to take a stance and let your voice corroborate your views on some of the crucial topics of our time. Come, be a part of this astounding clash of ideologies, thoughts and values, in pursuit of finding the best debater in house.
Teams of 2 to register online for the preliminary round out of which 8 proceed to the next round
There will be 8 teams competing against each other to decide the winners on campus The event will proceed as follows:
Participants have to write a 250-300 words position paper to be submitted by 10th November 2017 to literary@iiml- manfestvarchasva.com . Teams will be evaluated on their understanding of the topic, their explanation of the topic, articulation of their ideas and consistency and strength of points supplementing the position.
Topics for the position paper:

Should the death penalty be allowed?
Should animals be used for commercial/scientific testing?
Should euthanasia be legalized?
Do Electronic Voting Machines improve voting process?
Each team gets 5 minutes to speak on the motion given to them in advance
Each team must speak both for and against the motion, with each member taking a different stance for 2.5 minutes each
The team can decide the stance that each member will take
Following each team's speech, the judges might raise questions at the team/team member
Four teams will qualify for the semi-finals
Semi-finals
Each team gets 6 minutes (with 3 minutes per speaker) to speak on the motion given to them 10 minutes in advance
The teams must speak in alternate order with the first speaker of the proposition going first
Teams must decide internally on the order of speech of each member
Each team's stance on the motion will be given by the organizers
Following each team's speech, the opposing team may present a rebuttal or/and their case
Following the semi-final debates, 2 teams will qualify for the finals.
Finals
Each team will have 1 speaker who will speak twice and one speaker who will speak once
The teams will be given the motion and their stance 15 minutes in advance
The order and timing of the speeches is as follows:

1st speaker for the constructive made by the proposition (3 minutes)
1st speaker for the constructive made by the opposition (3 minutes)
2nd speaker for the constructive made by the proposition (4 minutes)
2nd speaker for the constructive made by the opposition (4 minutes)
1st speaker for the rebuttal made by the opposition (2 minutes)
1st speaker for the rebuttal made by the proposition (2 minutes)
Terms and Conditions
Download event doc
Register now
Cash prize
Rs. 20,000
Team size

Timelines
Registration deadline: 10th November 2017
Contacts
Ashna Goenka: (+91) 837 797 8096
Siddharth Gupta: (+91) 959 905 2170