×
Note:
Registration deadline extended to 10th November
Stairway to Hell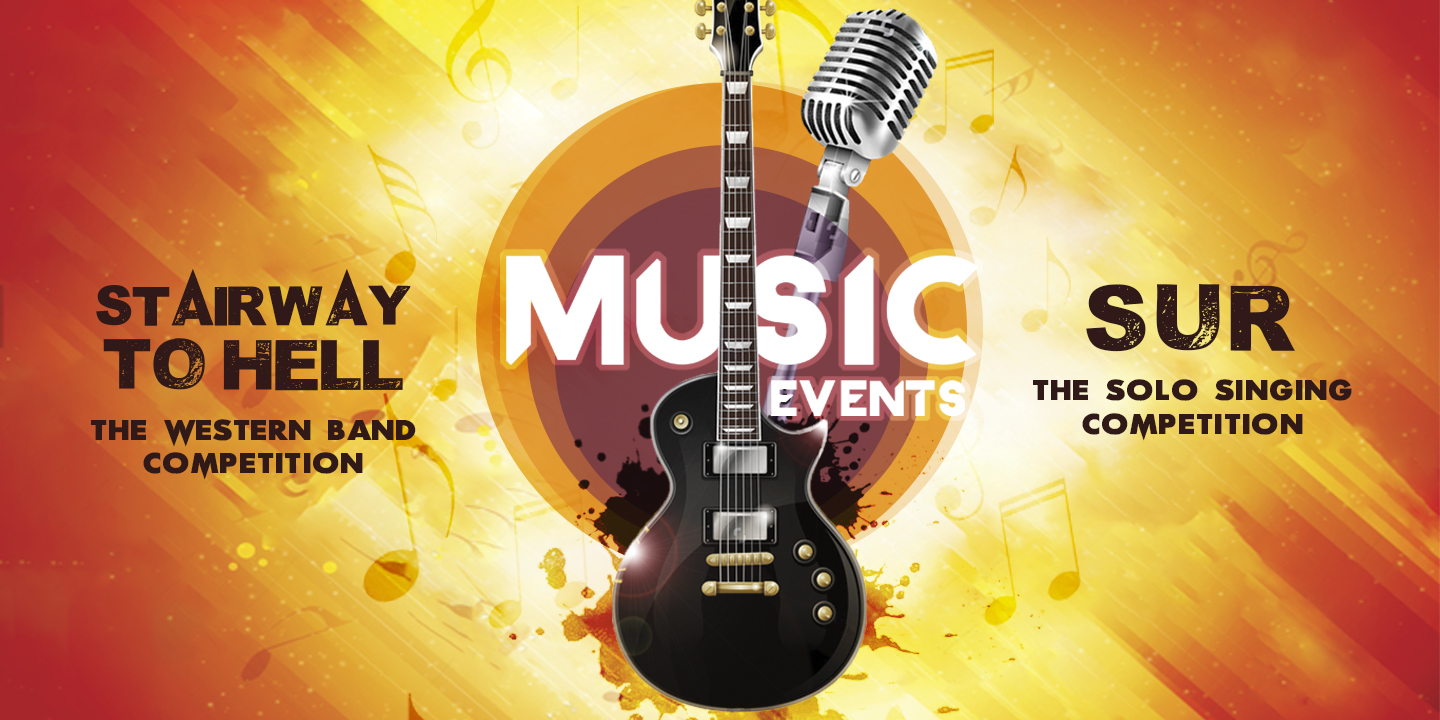 "Music works in mysterious ways. Once it goes in you have no idea what it can do to you" – Keith Richards, The Rolling Stone
Make a mark this Manfest-Varchasva as the stage is set for Stairway to Hell one of the biggest and most prestigious band competitions in the country. Witness an event like never before with numerous bands across the country battling it out for fame and glory. Stairway to Hell invites all bands to grab this golden opportunity to take home an experience of a lifetime. Come, set the stage on fire at this head bangers ball and win the crowd with your music. So, tighten those strings, gather your instruments and gear up to claim the winner's spot and to essentially enrapture the audience by your melodies.
Terms and Conditions
Cash prize
Rs. 30,000
Team size


(3 to 7)
Timelines
Registration deadline: 10th November 2017
Contacts
Ayush Verma: (+91) 997 159 1426
Siddharth Gupta: (+91) 959 905 2170