×
Note:
Registration deadline extended to 5th November
Sur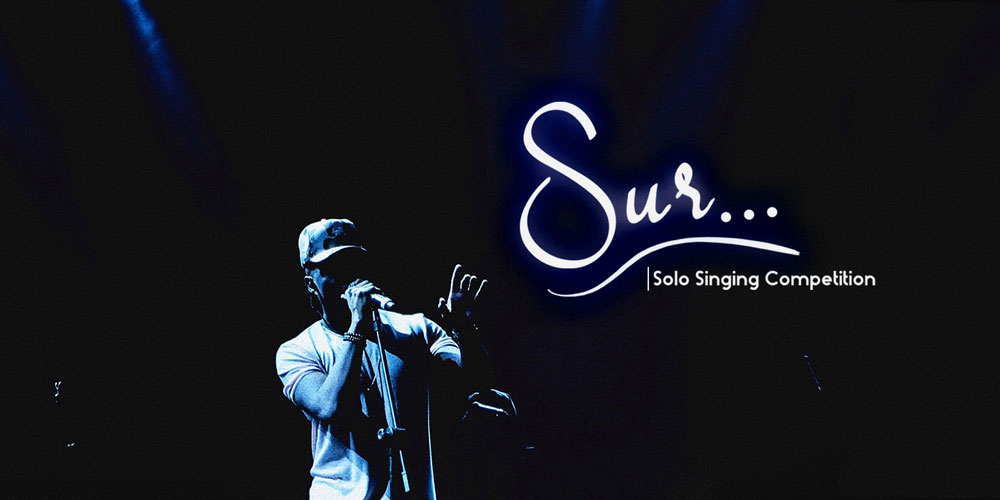 "As long as we live, there is never enough singing." - Martin Luther
One of the first things man fell in love with was music. The sound of a bird chirping early morning, the pitter-patter of rain drops as they touch the ground, the distant sound of a flowing river at the turn of a hill: everything has music in it! And then you hear someone sing, and in their voice, is the synthesis of all the above. Are you that person? Can you get on stage and build that connection with your audience – make them sway to your tunes. Can you relay your emotions through the melodies of your song? When passion intersperses with performance, an artist is born. Who are you on stage? Arijit Singh, Roger Waters, Sunidhi Chauhan or Dan Reynolds. Or a new sensation in making.
If you believe you have a voice that can make heads turn, then pack your bags. Manfest-Varchasva brings to you an opportunity to showcase this talent. Come, woo the house, sing away to glory and claim that spotlight! The applause awaits your arrival.
This is a solo singing competition.
Only registered individuals will be allowed to participate. Spot registrations will not be allowed.
Participants are required to upload a video of their past performance / live recorded performance on YouTube and mail the link at the email addresses provided below. (Video should be unedited).
For this round ,if the participants do not wish to upload the video on YouTube, they can send the same to the below mentioned email address.
Guidelines for uploading the video:

Mail the video to the e-mail ID:

This email address is being protected from spambots. You need JavaScript enabled to view it.


(File naming convention : MV2018_Sur_Yourname)
For Youtube, once the video is uploaded, click share the link on the above email address with the same file name convention.

Timelines:

Registration Deadline: 23:59:59 hours, November 05, 2018
Video Submission Deadline: 23:59:59 hours, November 05, 2018
This is the on campus round where the shortlisted participants will perform live in front of the judges.
Terms and Conditions
Download event doc
Register now
Team size

Timelines
Registration deadline: 5th November 2018
Video submission deadline: 5th November 2018
Contacts
Himanki Shahu: (+91) 860 006 7276
Siddharth Gupta: (+91) 959 905 2170

This email address is being protected from spambots. You need JavaScript enabled to view it.