×
Note:
Registration deadline extended to 5th November
Rohan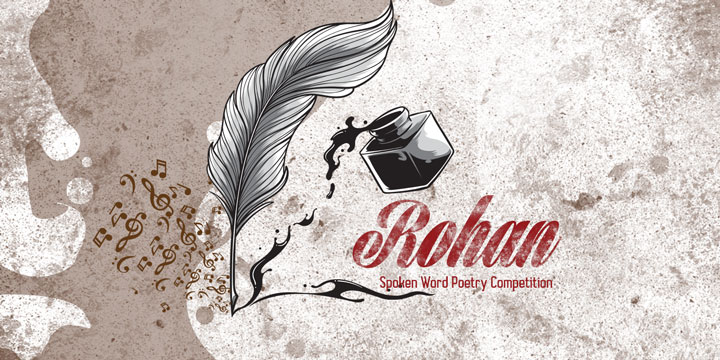 For all they say- "Heard melodies are sweet but those unheard are sweeter", can your poetry too weave magic by words? If yes, then it's time to don the feather of an artist and cast a spell on your audience. Manfest-Varchasva presents to you Rohan, a spoken word poetry competition for all the aficionados with their original compositions, who believe that words and words are all they have to take our hearts away.
A feud on words or food for thoughts, a hill to climb or a slope to fall, a loaf to grind or a hope to bind, all to be decided in the arena.
Is it a path or is it a leap,
Will you conquer it or will you sleep?
Terms and Conditions
Download event doc
Register now
Team size

Timelines
Registration deadline: 5th November 2018
Contacts
Himanki Shahu: (+91) 860 006 7276
Siddharth Gupta: (+91) 959 905 2170

This email address is being protected from spambots. You need JavaScript enabled to view it.