×
Note:
Registration deadline extended to 5th November
The Joust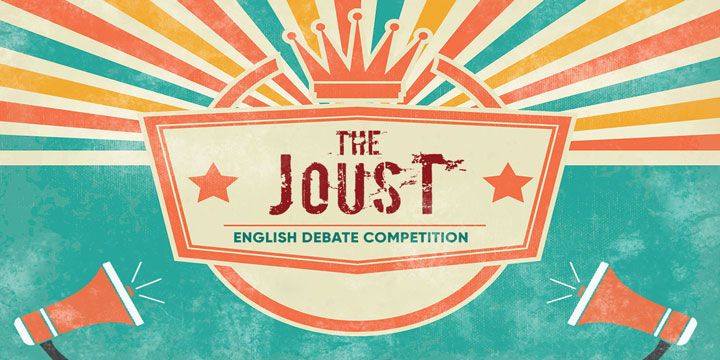 "It is better to debate a question without settling it than to settle a question without debating it." – Joseph Joubert
Can you claim night while it's still day and draw logical arguments to support it? Even so, can you then convince the opposition of it? If yes, then this may very well be your opportunity to showcase that talent up on stage. Manfest-Varchasva presents to you JOUST, the ultimate literary battle amongst the most inquisitive and opinionated minds in the country! Put forth your argument, debate it, defend it. Why wait then, display your debating prowess for the clock has started ticking already! Brush up your vocabulary, take a stance and research away. The stakes my friend are high, the margin for error, bleak. You err, they rebut.
Terms and Conditions
Download event doc
Register now
Team size

Timelines
Registration deadline: 5th November 2018
Contacts
Himanki Shahu: (+91) 860 006 7276
Siddharth Gupta: (+91) 959 905 2170

This email address is being protected from spambots. You need JavaScript enabled to view it.