Bollywood Night starring Vishal & Shekhar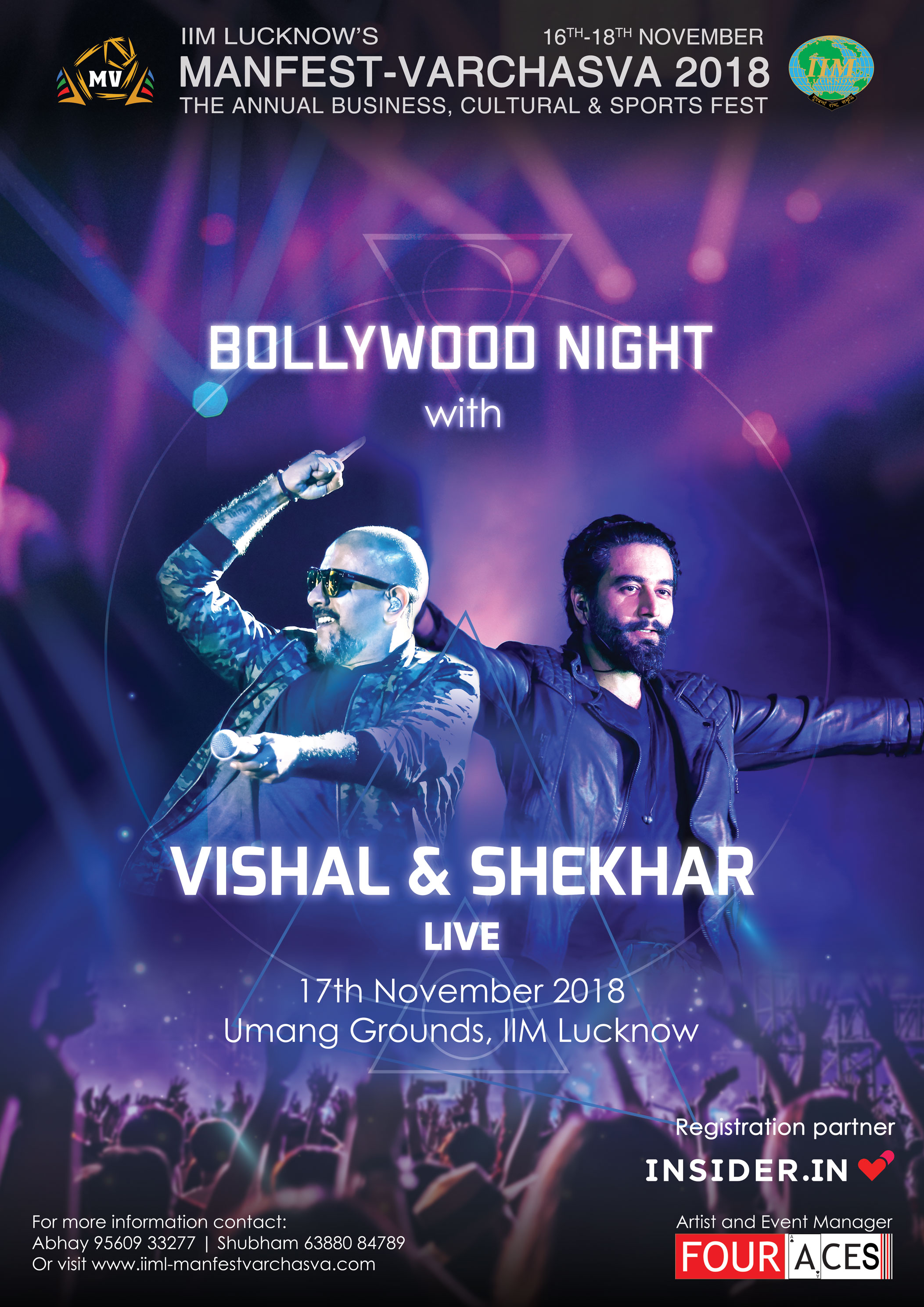 The most-awaited pronight of Manfest-Varchasva - Ladies and Gentlemen, we proudly bring to you the dashing-duo, Vishal & Shekhar. They need no introduction... there's no limiting the "dhoom-dhamaka" when they perform, the adrenaline rush drives the crowd crazy - energies going through the roof! With a power-packed performance, they always leave the audience wanting more!
This is one night you don't want to miss! One night of music, madness and masti. Well then, all the "Velle" boys in the house, all my "Desi Girls", block your calendars this 17th November for the Biggest B-School Fest in India! Leave aside those "Dus Bahane", the "Befikre" duo are coming. Aao, "Swag se Swagat Kare".
Terms and Conditions
Event Manager
Book your free pass
Timelines
Performance date: 17th November 2018
Contacts
Abhay Agrawal: (+91) 956 093 3277
Shubham Sethi: (+91) 638 808 4789