PIT STOP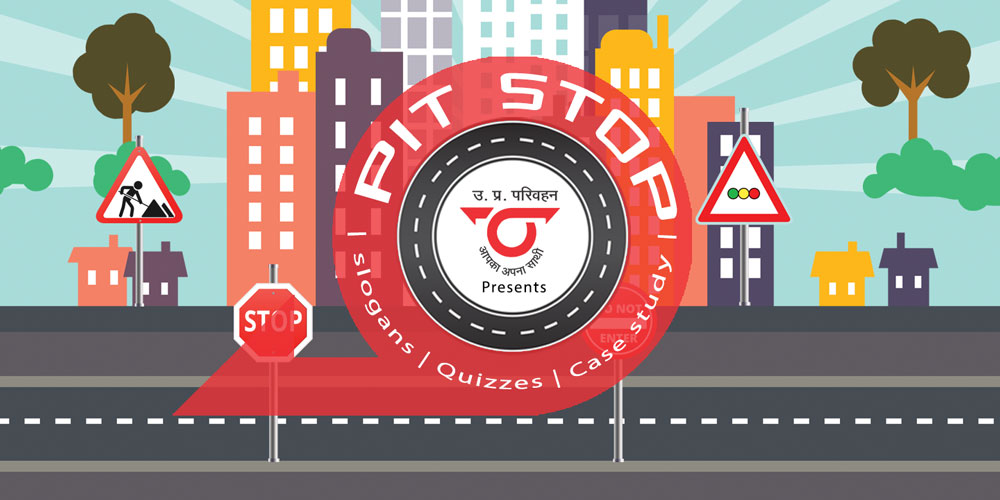 What if you could actually save lives? What if your ideas aren't mere reports on a word doc but can actually affect the lives of people?
In a world where every path is being transformed into a road, there is a grim reality which cannot be denied. 1.2 million lives are lost every year in road accidents. Fun Fact: The risk of death by crash can be reduced by 61% just by using the seat belts correctly thus reinforcing the fact that little things have a bigger role to play.
Manfest-Varchasva and Uttar Pradesh State Road Corporation bring you an opportunity to take the driver's seat and turn on those headlights on the little things left in the dark. Gear up for a ride of strategic decisions and marketing marvels to promote road safety.
Safety is not automatic, let's think about it.
PS: Refer to Event Document
Cash Prize: INR 50,000
Terms and Conditions
Download event doc
Register now
Team size

Timelines
Registration deadline: 2nd November 2018
Contacts
Pranav Soni: (+91) 981 097 4625
Prakrati Mittal: (+91) 898 901 1296

This email address is being protected from spambots. You need JavaScript enabled to view it.