×
Note:
Phase 3 case study released
TransUnion CIBIL - Finesse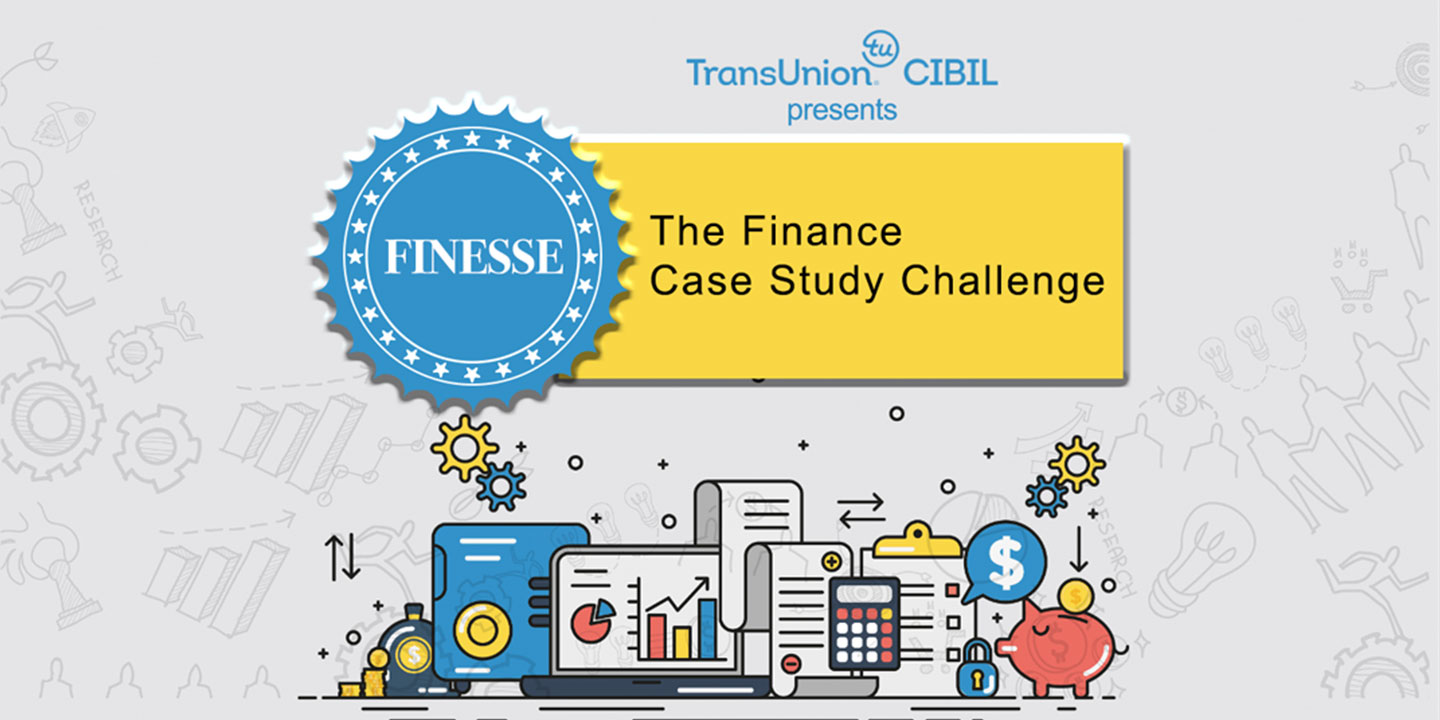 Manfest-Varchasva in association with TransUnion CIBIL presents Finesse, a competition devised to assess your financial acumen along with conceptual knowledge ranging from valuation, structuring to fund management. Sharpen those rough edges, hone your fin-skills cause that's all the backing you'll have in this intense online simulation where you'll be pitted against the smartest and sharpest minds of the nation. The bars have risen; the stakes are high – grand cash prizes are up for grabs. Do you have it in you to broker just the right deal for yourself?!
Entries open to first and second year of top B-school postgraduate students from IIM A,B,C,L,K,I, S, FMS, XLRI, ISB, MDI Gurgaon, SP Jain, IIT D, B, Kgp, NMIMS, JBIMS
Participating teams must consist of 2 members from the same institute
Inter year teams are allowed
Timelines
Registration deadline - Nov 12, 2018, 15:00 hours
Simulation Round - Nov 12, 2018, 22:00 hours
Round 1 Results - Nov 13, 2018
Top teams of round 1 will be given a case study. They will be presenting the solution via Video Conferencing or a Skype call to the judges
Timelines
Case Release - Nov 13, 2018
Online Finale - Nov 18-20, 2018
Terms and Conditions
Event Partner
Download Phase 3
Download Phase 2
Download Phase 1
Download event doc
Register now
Team size

Timelines
Registration deadline: 12th November 2018
Online Simulation: 12th November 2018
Online Finale: 18th-20th November 2018
Contacts
Khushboo Maheshwari: (+91) 730 370 2310
Prakrati Mittal: (+91) 898 901 1296

This email address is being protected from spambots. You need JavaScript enabled to view it.