×
Note:
Online simulation phase-2 released
Call for Arms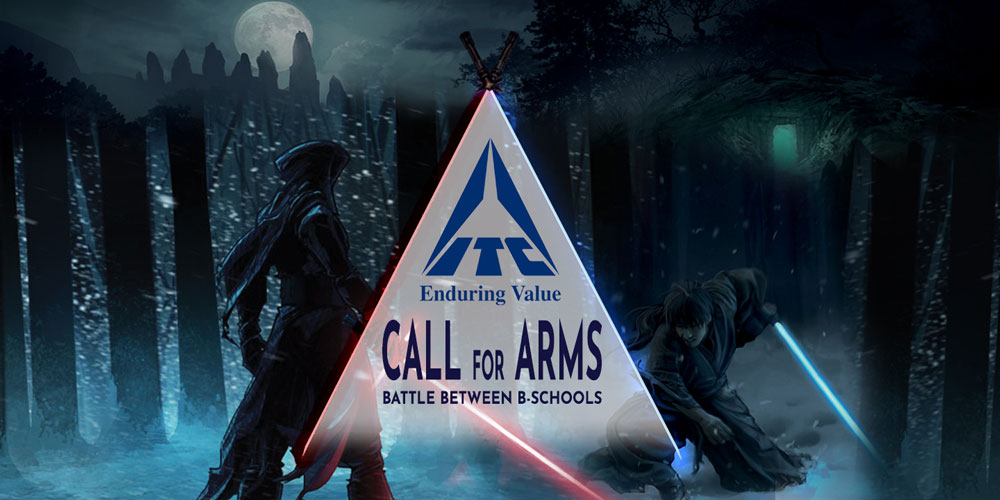 IIM Lucknow's Manfest-Varchasva along with the ITC presents the exciting all domain challenge – Call for Arms
Cash Prize: INR 50,000
Participating teams must consist of two members
Teams are required to register at dare2compete.com
A person can register as part of only one team for one event. Violation of this rule will lead to disqualification of the entire team.
Teams are required to qualify an online simulation round
Simulation event will be conducted at 2200 hrs November 2, 2018
Timelines:
Registration deadline: 2100 hours, November 2, 2018
Simulation event: 2200 hours, November 2, 2018
Selected teams from the above entries will be invited to the campus to participate in a case study competition.
Timelines:
On campus final round: 16th - 18th November, 2018
Terms and Conditions