KTM Stunt Show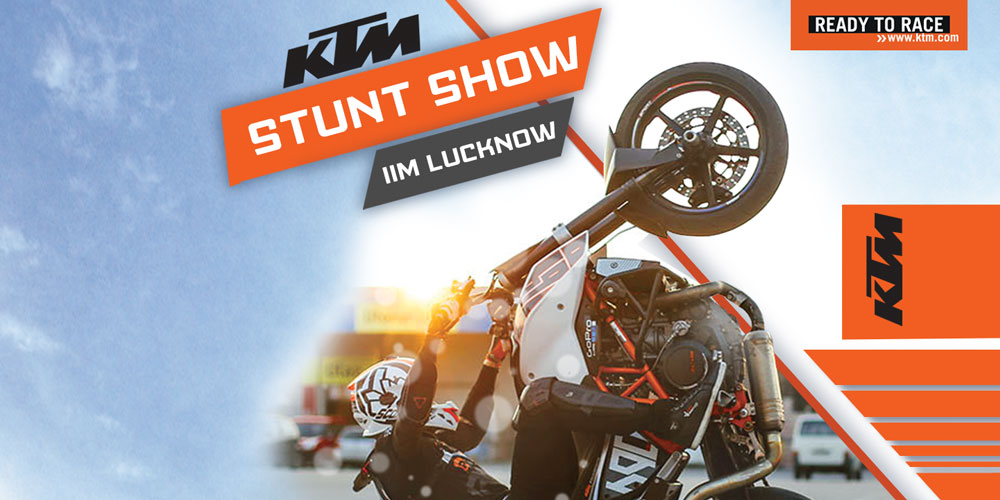 What gets your adrenaline rushing? Does racing make your heart beat faster? If thrill is what you seek, then we have a surprise awaiting you.
Manfest-Varchasva brings to you a stunt show by KTM that will give you that much sought-after adrenaline rush. Watch out as your skin reddens and your hair sways left and right. Grab this chance to witness the most enthralling event of the year, for KTM has laid the track and is ready to blow your mind away with their high-performance street bikes.
This November, get ready to be fascinated, for what can race will not wait for you, and what waits for you might not be a race. These winters nothing would burn like cold.
Terms and Conditions
Timelines
Event on: 17th & 18th November 2018
Contacts
Shubham Sethi: (+91) 638 808 4789
Himanki Shahu: (+91) 860 006 7276

This email address is being protected from spambots. You need JavaScript enabled to view it.