×
Note:
Registration deadline extended to 25th November
Reel of Change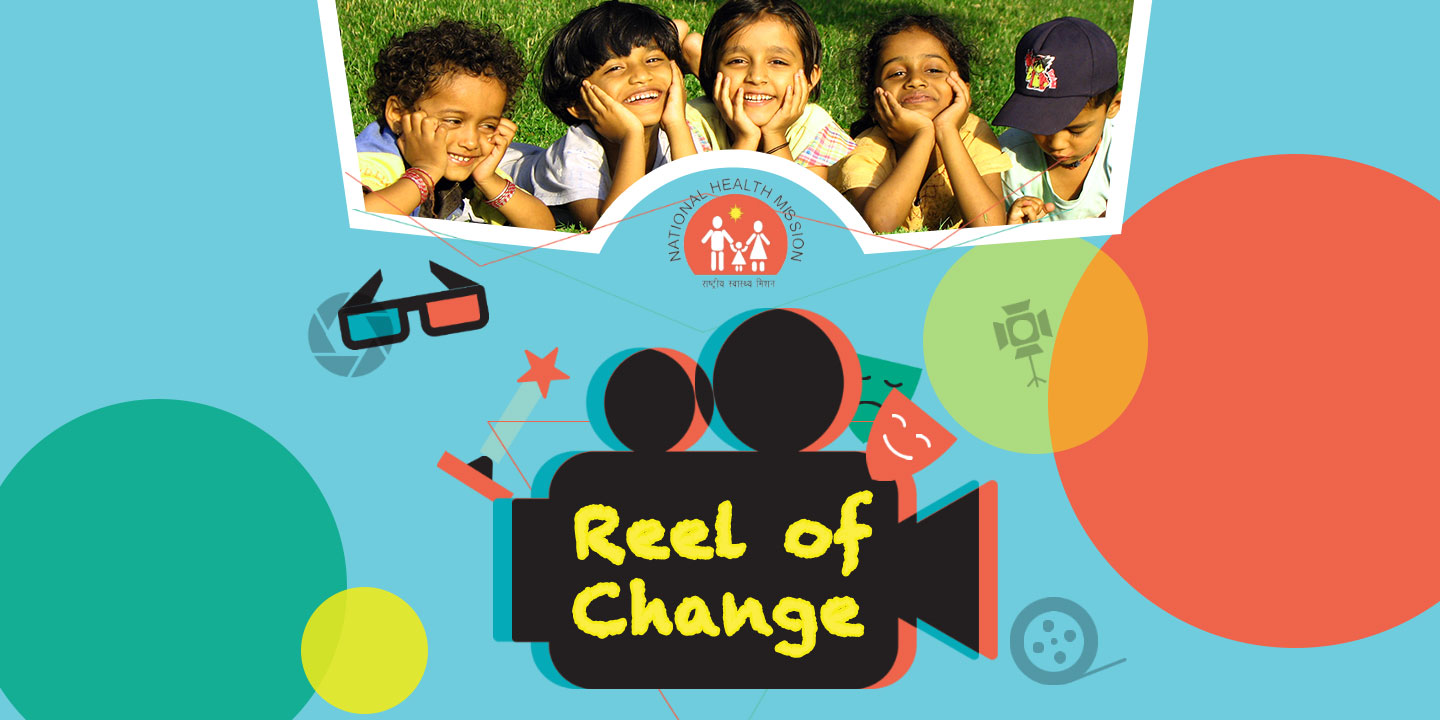 "If you can film an idea in your mind, follow that film idea shot for shot, scene for scene, that idea is worth making" - Craig Mapp
Are you a budding filmmaker looking to gain exposure, earn industry cred, and maybe even score some sweet cashola along the way? Then maybe it's time to enter a short film competition!
Manfest-Varchasva in association with National Health Mission introduces Reel of Change for the first time ever, for people who dream and breathe stories day in and day out. Do your bit – sensitise and spread awareness. Present your opinion on improved care for the mother and child.
Reel of Change is here to challenge you to mould your craft into the plot and present it skilfully, packed in a minute-long film, replete with cinematography, sound design and direction. Show us your version of a Healthy and Happy U.P! Do that and we promise to give you a platform to get your stories noticed. They say stories can change the world. Are you ready with yours?
Short Movie Making Competition
Movie maybe in English/Hindi
Duration of movie to be confined to One-minute
Each team to consist of at most 4 core members
The broad theme is "Healthy & Happy Family" with focus on public health issues of maternal / child / adolescent health or such similar topics and made in the context of Uttar Pradesh
Specific themes will be communicated to the registered teams
Participants need to submit the final movie by EOD 25th November 2018
Send video link to

This email address is being protected from spambots. You need JavaScript enabled to view it.
Shortlisted movies to be screened on campus during the final round
Campus final round: 16th - 18th November, 2018
Terms and Conditions
Download event doc
Register now
Prizes worth
Rs. 50,000
Team size

(Max 4 in Core Team)
Timelines
Registration deadline: 25th November 2018
Submission deadline: 25th November 2018
Contacts
Alex Kurian: (+91) 897 166 8529
Pulkit Jain: (+91) 915 800 5250

This email address is being protected from spambots. You need JavaScript enabled to view it.