Potpourri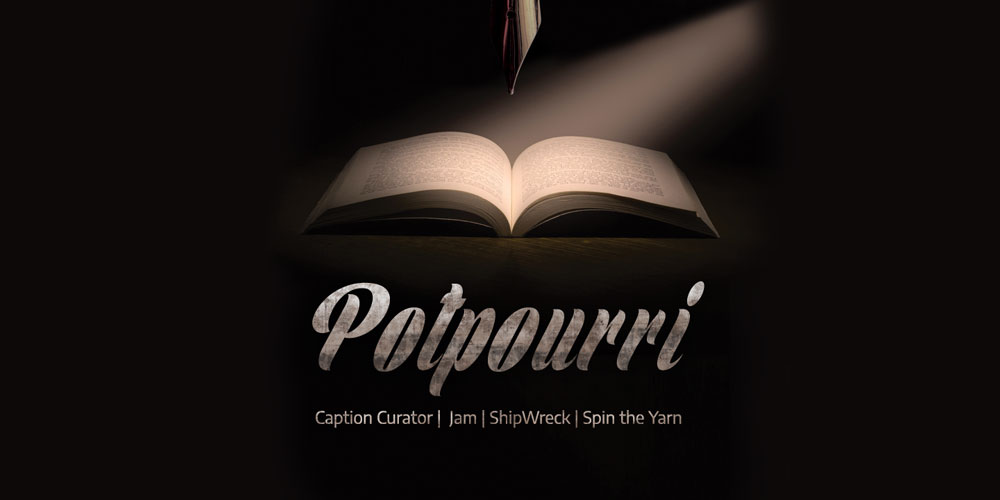 "There are no rules of architecture for a castle in the clouds"
Get ready to build your castle of words and thoughts because imagination knows no bounds. It's time to unleash your literary obsessions which go far beyond library trips. Teleport us into your Hogwarts with your flight of fancy.
Manfest Varchasva brings to you Potpourri for all the creative souls out there. Delve into the magical world of Potpourri where you cast a web of words to adorn a picture with an engaging caption. Then the magical carpet flies you to the thrilling waters where you enter the mind of a character only to save him from the Shipwreck. The fun doesn't end here because now is the moment you create your own fanciful cosmos.
Come, make your own Potpourri!
Terms and Conditions
Download event doc
Register now
Team size

Timelines
Registration deadline: 5th November 2018
Preliminary round submission deadline: 5th November 2018
Contacts
Himanki Shahu: (+91) 860 006 7276
Siddharth Gupta: (+91) 959 905 2170

This email address is being protected from spambots. You need JavaScript enabled to view it.