Silent DJ Night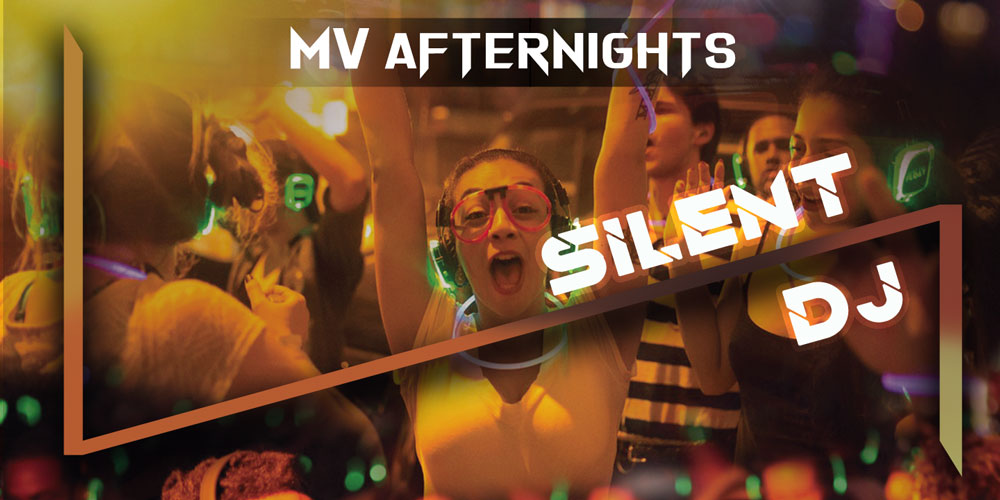 "Uh-oh! Rules say no partying post 11 pm! Too much noise!
But there ain't no problem we can't solve!"
Presenting IIML's first ever Silent DJ Night!
Ever felt like you're on a different frequency? Ever been told you move to your own groove?
As a part of MV Afternights, we want you to do just that
So present yourself at midnight on 16th and 17th November, to be part of one of the first-ever Silent DJs organized in a B-school…And don't you worry - the DJ Wale Babu will play your song! And if he doesn't, you hop on to the next! Recreate your own "break-up song" sequence! Sync in with your group – do the Macarena! Tango around with your partner or try the silent bhangra!
Wait not then, let yourself loose and revel under the starry night! The floor has been set; the lights – dimmed; the DJ is here; now you need to do what you do best: dance to your tune.
Book your entries now and avail the early-bird offer!!
Price per entry
Price per entry (group of 5+)
Early bird IIML
149/-
99/-
Early bird others
199/-
149/-
On-spot registrations*
299/-
*Subject to availability
Terms and Conditions
Register Now
Timelines
Event on: 16th - 17th November 2018
Contacts
Shubham Sethi: (+91) 638 808 4789
Abhay Agrawal: (+91) 956 093 3277

This email address is being protected from spambots. You need JavaScript enabled to view it.