Google Marketing Workshop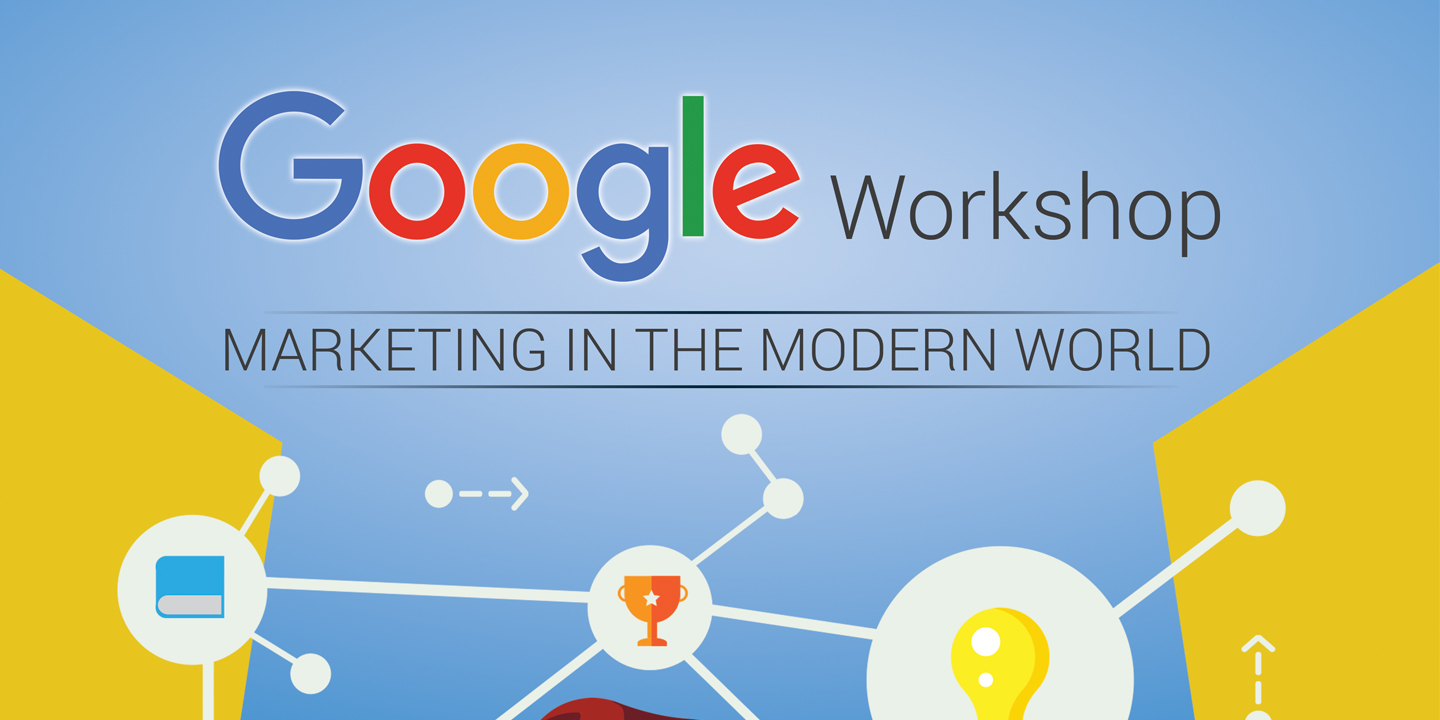 IIM Lucknow's Manfest-Varchasva in partnership with Google proudly brings to you, the marketing workshop aimed at understanding how the age-old art of marketing has transformed in the modern times. Digital ecosystem has witnessed a revolution over the past years and Mobile as a marketing medium has gained huge prominence. With ever increasing transactions over internet and the unrestricted inflow of information about customer behavior, it is essential for marketers to stay relevant in this ever-evolving world and target the right set of users at various stages of product cycle.
Key Takeaways
A detailed understanding of marketing methodology
Rigorous training across various aspects with experienced instructors
Certificates will be awarded upon the completion of the workshop
Key Details
Timings: 3 hour duration during Manfest-Varchasva 2017 i.e. between 17th -19th November, 2017. We will apprise you of the exact time and duration of the event soon
Registration deadline: 2300 Hours, 11th November 2017
Limited seats: First-come first-serve basis
Registration fee: INR 1000 per student.
Registration Guidelines
Step 1: You just need to fill the EOI here
Step 2: Make the payment
Payment Details
Online Transaction
Electronically transfer Rs. 1000 to the below mentioned account: Bank: HDFC
Account number: 50100163611755
Branch: MG Road Bengaluru
Beneficiary Name: RAYAVARAPU SAI SRI HARSHA
IFSC Code: HDFC0000076
Please mention the following comments section: your name, contact number, registration for Google workshop
Please note down the Transaction ID generated after completion of the payment process
NOTE
Registration would be considered successful only after the completion of payment
The confirmation mail will be received by the participants within 48 hours of receipt of payment
Please be very careful while filling your Name, Contact ID and Transaction ID. IIM Lucknow's Manfest-Varchasva will not be responsible for any discrepancy. We have a No Refund Policy however you can swap with another person
Terms and Conditions
Register Now
Limited seats
Timelines
Registration deadline: 11th November 2017
Contacts
Harsha: (+91) 741 676 2337
Shriyani Sharma: (+91) 995 887 1997

This email address is being protected from spambots. You need JavaScript enabled to view it.