Sports Events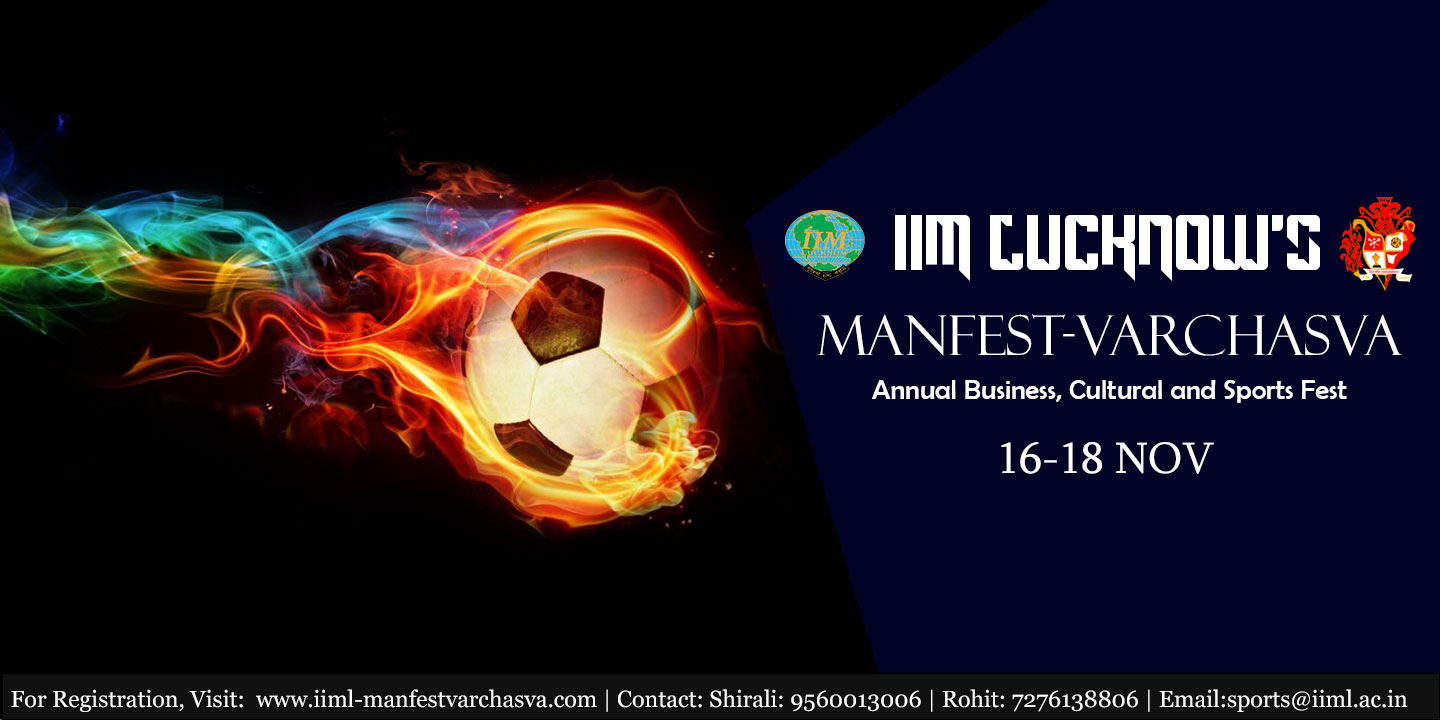 Be prepared to brace the winter at IIM Lucknow!! The harder the battle, the sweeter the victory. It's what you do before the start that makes you a Champion.
Registrations for the much awaited sports events at Manfest-Varchasva are now open! Considered to be one of the Largest inter B-School sporting fest, the events are scheduled to run parallel to business and cultural events from 16th to 18th November 2018. The arena is set, presenting you with the finest opportunity to compete with the best sportsmen from top B-schools of the country across 16 different sports.
It has witnessed great talent and incredible victories in the past and has over-shadowed the glory with each succeeding year growing in number of events and the participants. Lightening the minds of every single person having a thirst to be a champion in the field of sports.
We at IIM Lucknow, believe in celebrating and harnessing the spirit of sportsmanship. Come, be a part of the sporting extravaganza as a part of Manfest-Varchasva and stand a chance to win exciting prizes and goodies.
Registration fee of Rs.300 per person and accommodation charges (if needed) of Rs.700.
Cricket – M
Football - M
Basketball – M & W
Futsal – M & W
Volleyball – M & W
Throwball - W
Kabaddi – M & W
Badminton – M & W
TT – M & W
Chess - Unisex
Carrom - Unisex
Pool - Unisex
Swimming – M & W
Squash - M
Tennis – M & W
Powerlifting - M & W
Kindly fill the registration form provided on the page before 10th November 2018 to get your college registered. Mails seeking the teams and squad list for the respective sport will be sent out once the registrations are complete.
Also note that no player is allowed to participate in more than 3 sport events at the fest.
Registration fee of Rs.300 per person and accommodation charges (if needed) of Rs.700.
Terms and Conditions