Prosperonomica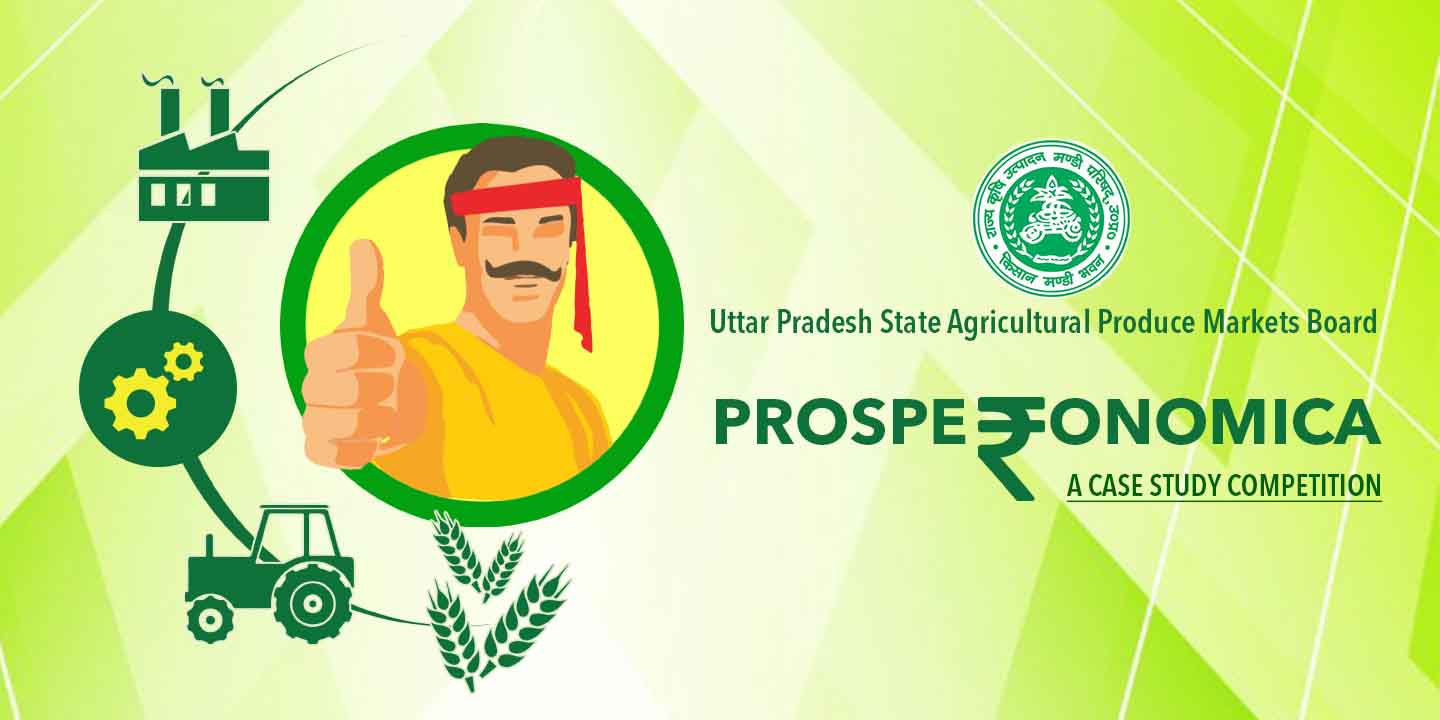 History of Indian Agriculture dates back centuries, even before the era of Indus Valley Civilization. Today agriculture and allied sectors contribute roughly 13% of Indian GDP and employees around 50% of the total workforce. However, the success story of the Indian agriculture sector is far from complete. The absence of distribution channels, irregular monsoons, inconsistent financial aids, lack of access to technology are some of the many issues plaguing the sector today. Established at the UP-state level in the year of 1973 to organize, control and guide various activities and Welfare Schemes of Mandi Samities, Mandi Parishad has played a very important role in implementing various acts in an impressive manner and to get fair behavior and appropriate support prices for their crops to the farmers.
Manfest-Varchasva in association with Mandi Parishad, proudly presents Prosperonomica, a first of its kind, agro-strategy case study competition that delves into some of the key concerns of the sector today. Through this competition, we intend to tackle some of these pressing problems by putting to work some of the smartest minds the nation. Increasing the wealth of the farmers, hedging their risks, educating them, making technology more accessible and breaking the communication barrier between them and the government will be few of the issues that we shall deal with in this competition. So wait not and seize this opportunity to design solutions that are sure to touch the lives of millions and make an impact on the society and economy.
What's more prizes worth INR 50,000 and an opportunity to intern in a key strategy role in the all-important Director's office at the Department await.
PRIZES WORTH: INR 50,000
Winner: Cash Prize: INR 20,000 | Gift voucher INR 10,000
Runner Up: Cash Prize: INR 10,000 | Gift Voucher INR 10,000
Terms and Conditions
Cash prize
Rs. 20,000
In kind
Rs. 10,000
Team size

Timelines
Registration deadline: 10th November 2017
Case Submission: 10th November 2017
Campus Round: 17th - 19th November 2017
Contacts
Akash Kejriwal: (+91) 987 129 3085
Preetham Krishna: (+91) 888 498 8799

This email address is being protected from spambots. You need JavaScript enabled to view it.