Markmania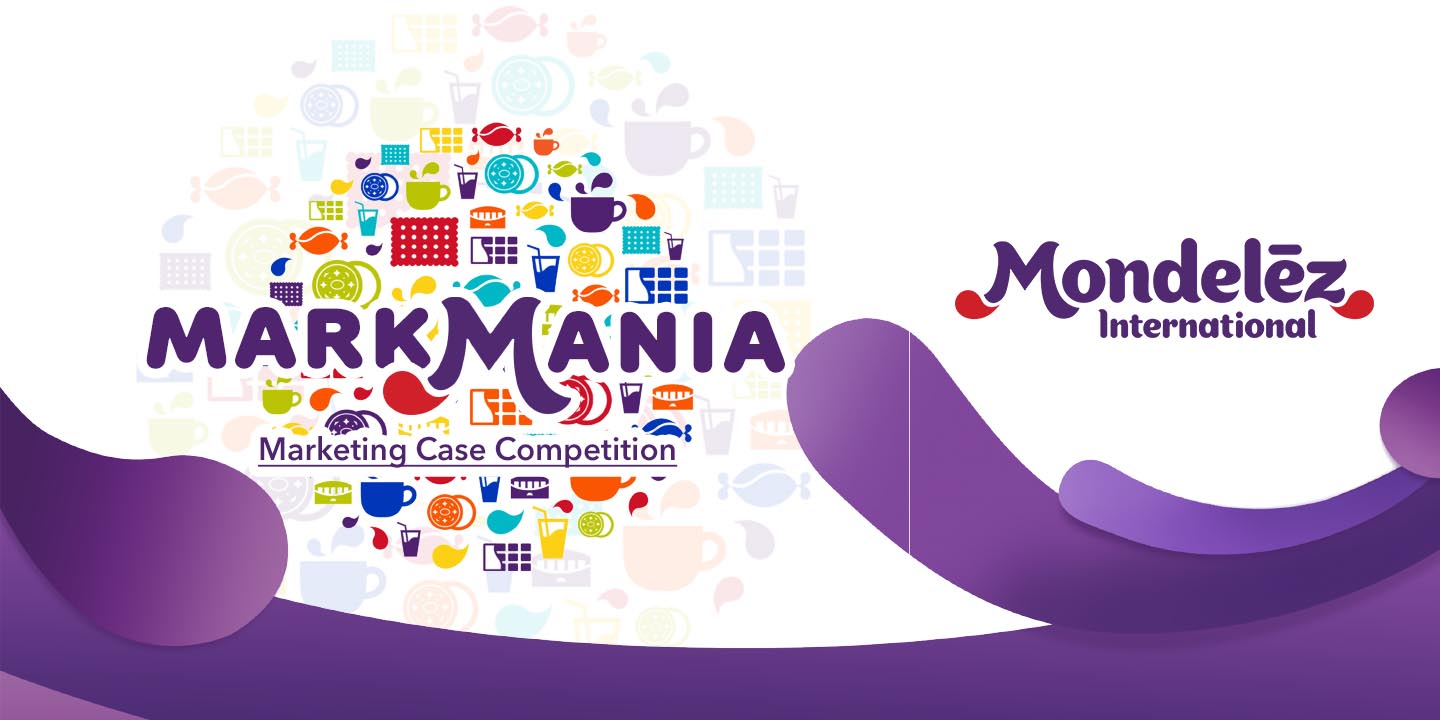 The aim of marketing is to know and understand the customer so well the product or service fits him and sells itself. - Peter Drucker
Manfest-Varchasva in association with Mondelez brings to you Markmania, a market research competition aimed at providing insights into customers and their buying behaviors. In today's complex market scenario, effective strategies like segmenting and targeting are impossible without solid market research to back them up. It has therefore become an inevitable part of business today and a must know for all future managers. Markmania provides a unique platform to the young marketeers to come forward and showcase this skill while executing them on the ground to solve some of the intriguing and challenging problems faced by the managers of today.
With cash prize worth INR 50,000 and 4 PPIs for an amazing profile, the stakes have been never so high.
CASH PRIZE: INR 50,0000 | 4 PPIs
Winner: INR 30,000 | Runner Up: INR 20,000
PARTICIPATION AND REGISTRATION GUIDELINES
Entries open only to second year students of top 25 B-Schools listed here:  IIM A, B, C, L, K, I, S, FMS, XLRI, ISB, MDI Gurgaon, SP Jain, IIT-D, IIT-B, IIT-Kgp, NMIMS, JBIMS, IMT Ghaziabad, MICA, SIBM Pune, IIFT, IIM Raipur, Great Lakes, NITIE, KJ Somaiya
Participating teams must consist of 2 members
Cross-college teams are not allowed.
No limit on the number of participants from each college.
No limit on the number of events one can participate in.
No registration fee.
A person can register as part of only one team for one event. Violation of this rule will lead to disqualification of the entire team.
Teams are required to register at dare2compete.com
The organizers possess the right to change any aspect of the event
Round 1 Details:
Participants need to login to dare2compete on the day of the quiz
Teams are required to qualify an online quiz before proceeding to round 2
Timelines:
Registrations open till: 2030 hrs, Nov 14, 2017
Online Quiz Round: 2100 hrs, Nov 14, 2017
Result Announcement: Nov 15, 2017
Selected teams from Round 1 will be assigned a MR problem statement from Mondelez and will be required to submit a detailed presentation on the understanding of the problem statement.
Timelines:
Case submission: 2300 hours, Nov 20, 2017
Selected teams from round 2 shall give the final presentation to the judging panel
If any team fails to make it to the campus for final round, the waitlisted teams will be called
The best participants will get PPI opportunity
Timelines:
Final Case Presentation: Nov 24, 2017
Terms and Conditions
Cash Prize
Rs. 50,000
Team size

Timelines
Registration deadline: 14th November 2017
Online Quiz: 14th November 2017
Case submission: 20th November 2017
Final Case Presentation: 24th November 2017
Contacts
Prakrati Mittal: (+91) 898 901 1296
Preetham Krishna: (+91) 888 498 8799

This email address is being protected from spambots. You need JavaScript enabled to view it.