Call for Arms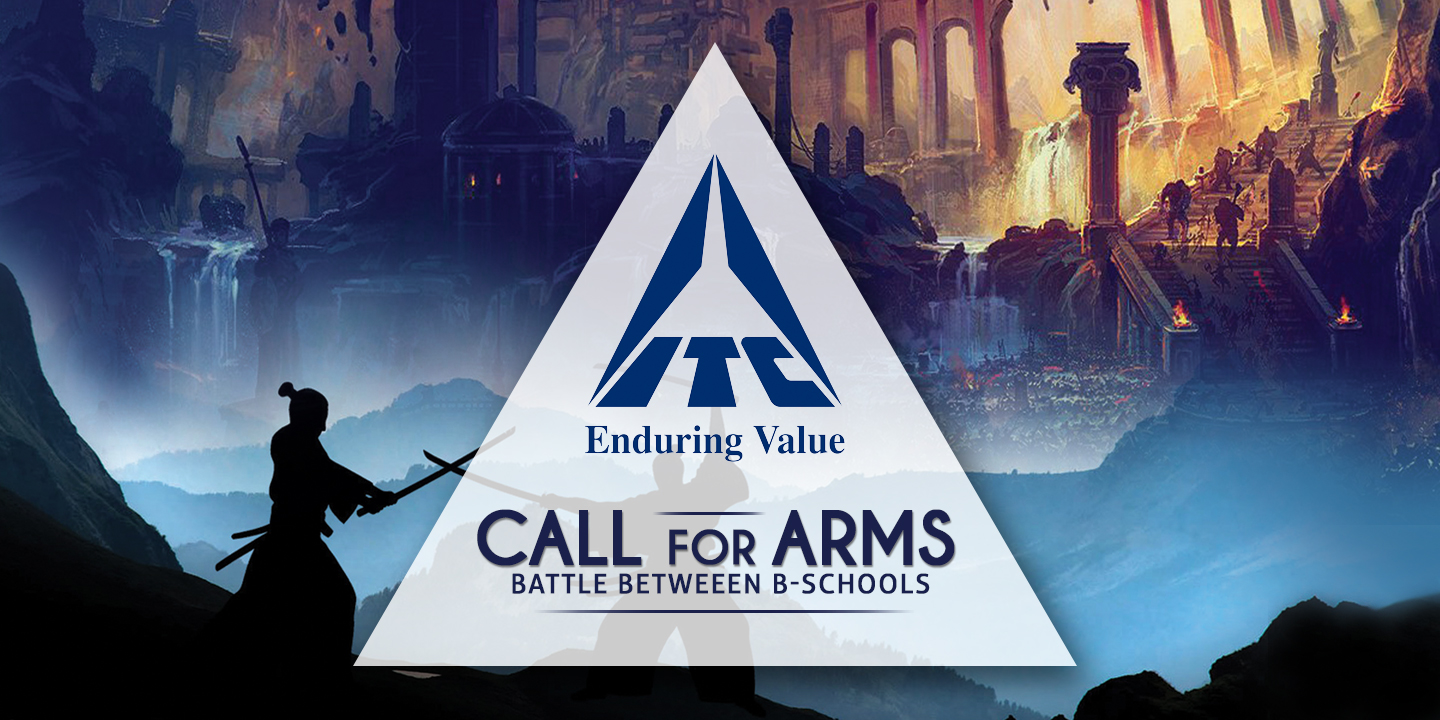 What does it mean when the best B-schools in the country get pitted against each other in a contest to solve some of the most challenging and compelling problems? It means war! Manfest-Varchasva and ITC Limited proudly present "Call for Arms", the battle royale between the best for pride and prestige. An all-domain management event testing various concepts in the field of operations, supply chain, marketing, HR and finance, the contest has been perfectly set to test your business acumen along with pragmatic thinking. The contest is spread across two rounds where the teams clearing the online round will be invited to campus for the ultimate showdown.
With a cash prize of INR 60,000, and a grand title to be won, the stakes to emerge victorious have never been higher.
Round 1 Details
Online quiz will be held on dare2compete.com at 2200 hours, November 10, 2017
Duration of quiz will be 30 mins.
Timelines:
Registration deadline: 1900 hours, November 10, 2017
Online quiz: 2200 hours, November 10, 2017
Top teams will be invited to campus to represent their college in the final round
Timelines:
On campus final round: 17th - 19th November, 2017
Terms and Conditions
Cash Prize
Rs. 60,000
Team size

Timelines
Registration deadline: 10th November 2017
Online Quiz: 10th November 2017
Campus Round: 17th - 19th November 2017
Contacts
Akash Kejriwal: (+91) 987 129 3085
Preetham Krishna: (+91) 888 498 8799

This email address is being protected from spambots. You need JavaScript enabled to view it.