Amlan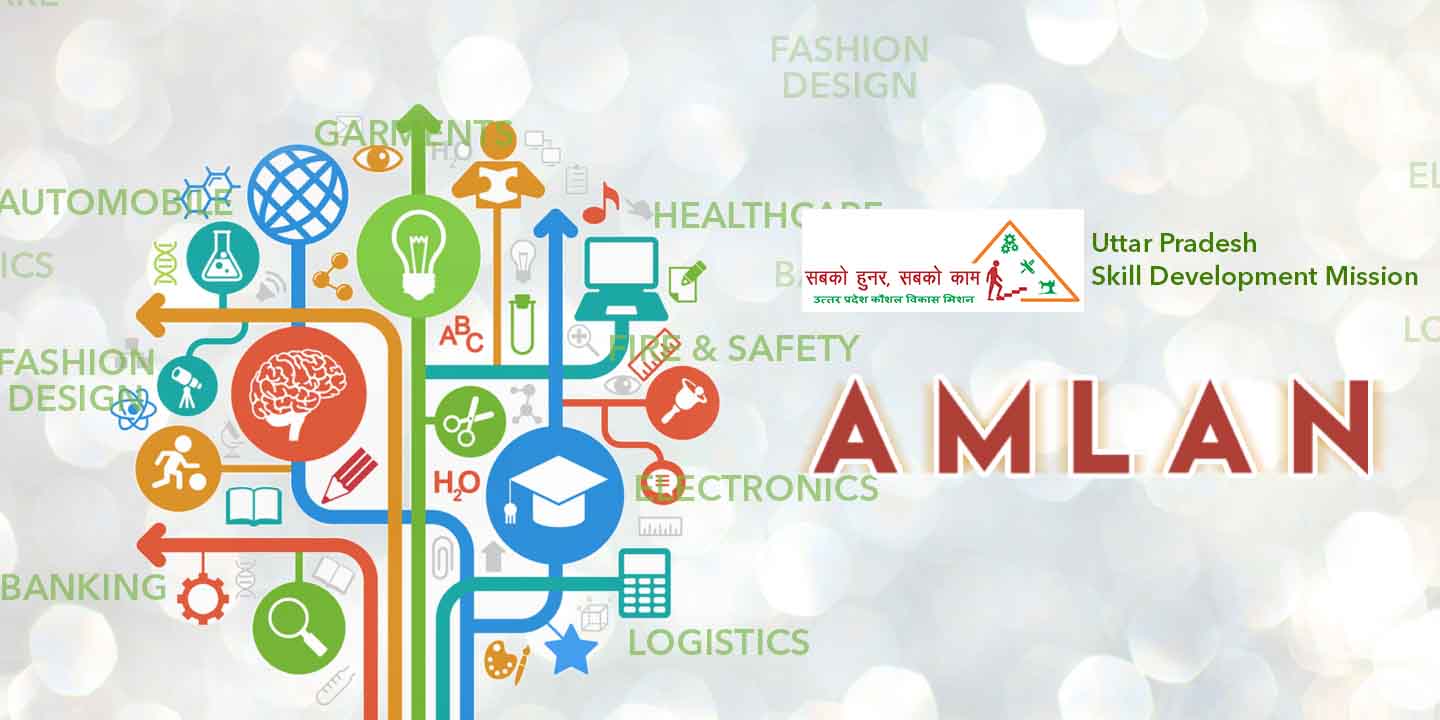 Unemployment is a burning issue in any society as it hinders the economy from functioning at its full potential. Unemployment is a major hurdle in India's growth story too. According to the Fifth Annual Employment Unemployment Survey 2015-16 conducted by the Labor Bureau, only 60.6 percent workers could get work throughout the year. The variance in unemployment among the male and female population is also another concern that needs to be addressed. Headed by Honorable Chief Minister, the UP Skill Development mission came into existence in 2013 after the National skill development policy was launched in 2009. UPSDM targets to skill 4 million youth by the end of 2017 and was established in 2013, in collaboration with various State departments, trying to achieve the same.
Manfest-Varchasva in association with UPSDM proudly presents Amlan, a case study competition to understand and solve for some of the key obstacles faced by the government in solving for unemployment in our society. Low employability in our nation, high attrition rates and low wages, challenges in delivering vocational training and roadblocks in collaborating with private players are few among the wide array of problems that will be discussed and addressed in the competition. So, come forward and grab this golden opportunity to make a difference in the lives of our fellow citizens while leaving your mark on the pages of history.
Winners get to take home prizes worth INR 40,000
Cash Prize: INR 40,000
Winner: INR 25000 | Runner Up: INR 15000
Participation and Registration Guidelines
Entries open to first and second year of all undergraduate and B-schools
Participating teams must consist of 2 members
Inter year teams are allowed
Teams are required to register at dare2compete.com
Round 1 Details
Each team will then download the case study from Manfest-Varchasva website and Dare2compete.com
The format and details of case solutionsubmission are given in the subsequent slides
Timelines:
Registrations open till: 2300 hours, November 09, 2017
Case submission: 2300 hours, November 09, 2017
Selected teams from the above entries will be invited to the campus to present their solutions to the judging panel
If any team fails to make it to the campus for final round, the waitlisted teams will be called.
Timelines:
On campus final round: 17th - 19th November, 2017
Terms and Conditions
Cash prize
Rs. 40,000
Team size

Timelines
Registration deadline: 9th November 2017
Case Submission: 9th November 2017
Campus Round: 17th - 19th November 2017
Contacts
Prakrati Mittal: (+91) 898 901 1296
Preetham Krishna: (+91) 888 498 8799

This email address is being protected from spambots. You need JavaScript enabled to view it.