7 Sins to Hell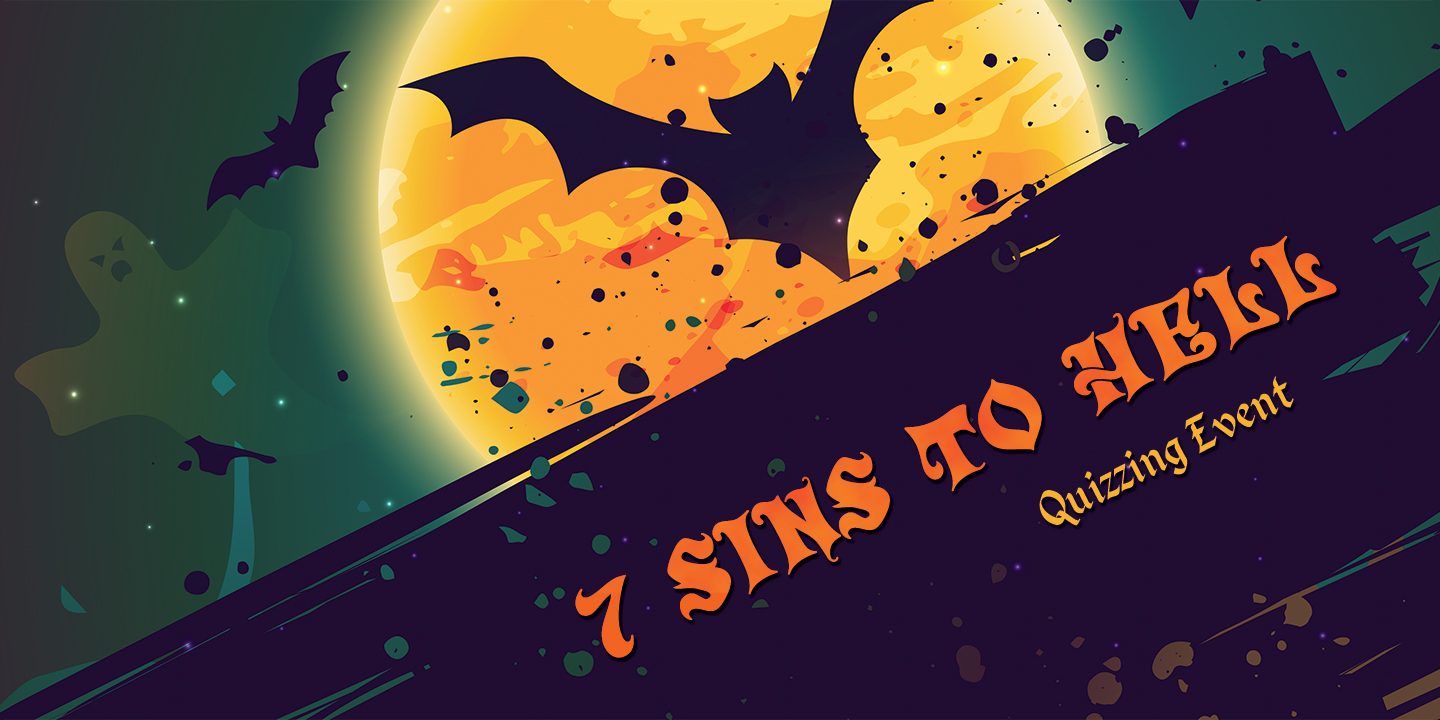 Do the phrases "Caesar's Shift", "Alberti's disk" and "Enigma machine" make your pulse race faster? Have you always day dreamed about being an armchair detective of the likes of C. Auguste Dupin or Mycroft Holmes (yes, he's NOTHING like the TV show character)? Are you an internet junkie, keen eyed with a sharp mind, ready to read between the lines?
While reading the above, if you're mind says nothing else but, "Yes!", "Yes!", "Yes!", then we have news for you. Good news, of course. Come hither to spend your waking hours indulging in the "7 Sins of Hell", a crypt hunt like no other, brought to you by none other than IIM Lucknow's Manfest Varchasva.
Lose yourself in this online maze of quandaries, as you move from puzzle to puzzle, breaking codes and ciphers. We promise you a mesmerising experience where your wits will be pushed to the maximum, racing against time and other fellow "pirates", to put your hands on that final treasure. Stock up on munchies, get your little whetstones out and sharpen your minds for boy, are you going to need them. If the lure of a stimulating experience isn't strong enough, well we have some amazing cash prizes too. So, close your eyes, take a deep breath, hit the register button, and enjoy the roller-coaster ride that is to follow.
Cash Prize Worth: INR 15,000
Winner: INR 7,000 | Runner Up: INR 5,000 | Second Runner Up: INR 3,000
Terms and Conditions
Cash Prize
Rs. 15,000
Team size

Timelines
Registration deadline: 8th November 2017
Quiz Starts: 0000 hrs, 10th November 2017
Contacts
Utsav Sengupta: (+91) 943 397 0260
Prakrati Mittal: (+91) 898 901 1296
Surbhi Singhania: (+91) 776 008 5063

This email address is being protected from spambots. You need JavaScript enabled to view it.